How native apps complement China's retail experience
September 7, 2020
When planning a retail mobile app strategy for China, there are many options available, including developing a mobile-friendly website, setting up a store on any one of the thousands of Chinese e-commerce platforms and developing a native app. So how do you choose which one is best for your brand?
The big players
There are a number of key platforms that retail brands in China can consider. The mighty WeChat, for example, has both reach and resonance with a vast audience (more than 600 million monthly users, to be more precise), as well as built-in, trusted payment facilities. Tmall and JD.com are just two examples of the thousands of e-commerce platforms in China. (Even Amazon has a store on Tmall). They offer easy-to-use, well-established e-commerce functionality that can include logistics, warehousing and payment facilities.
For retailers wanting to take the quickest route to market, establishing a shop on one of these existing services is an easy solution. And of course, investing in a mobile website is also a good alternative.
Both of these options have a place in the overall marketing mix and should be part of any robust business strategy. But retailers looking to compete in a complex and ever-changing marketplace like China need to consider the advantages of developing a native app and 'owning' a space on consumers' devices.
What's so good about native apps?
While it's clear that people love to use the major consumer platforms, it's important not to underestimate the power of an app specifically developed for a brand's fans and followers.
According to a report from The Internet Retailer, 42 percent of all mobile sales generated by the world's leading 500 merchants in m-commerce last year came from mobile apps. Caixin, one of China's leading business media groups, backs this up, saying that shopping via app in China grew by 168 percent in 2014, with shopping app users making up 39 percent of all mobile users.
The numbers stack up, but what about the practicalities?
Native app versus existing e-commerce platforms
When working with an e-commerce platform, the brand doesn't have full control over the user experience. Tencent and Alibaba set the rules for look, feel and layout, as well as e-commerce capabilities and payments. Overall functionality is limited to each platform's abilities. It might not be possible to implement brand-specific features, innovative activities or marketing campaigns that lie outside of its framework.
This app from online supermarket retailer Yihaodian is a great example of how to fully exploit smartphone functionality for an engaging customer experience.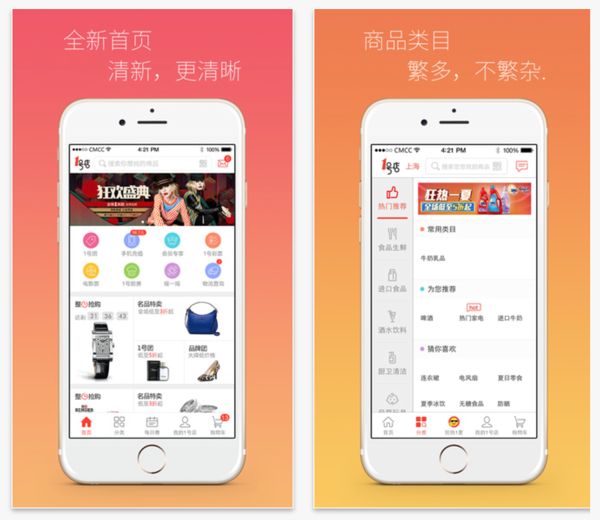 While there's usually a way to open basic storefronts for free, other marketing activities, such as advertising and special promotions, tend to come at a cost.
China's existing e-commerce platforms are an excellent way to begin market entry, as they offer an instant, fully functional digital storefront within trusted, well-established parameters. However, a native app which gives retailers the freedom to develop unique features and marketing opportunities will complement these advantages, leveraging multiple platforms for a true omnichannel experience.
Native app versus mobile web app
A web app has technical limitations based on the browser it was set up for. The app will not be able to fully access smartphone capabilities.
For example, the phone's built-in features cannot access the user's address book, offer an unrestricted integrated camera experience, use location services and the accelerometer, or access in-store beacons.
Web apps cannot offer a personalized experience. Whereas native apps can store and apply a wealth of user data to deliver targeted alerts, discounts, promotions and loyalty schemes based on store proximity and previous activity.
Another issue with web apps is that if the Internet connection is lost, the user can no longer access it. Native apps on the other hand, allow for offline browsing.
McDonald's McDelivery app is a good example of this. It makes a feature of the fact that people can look at the menu 'any time, anywhere.'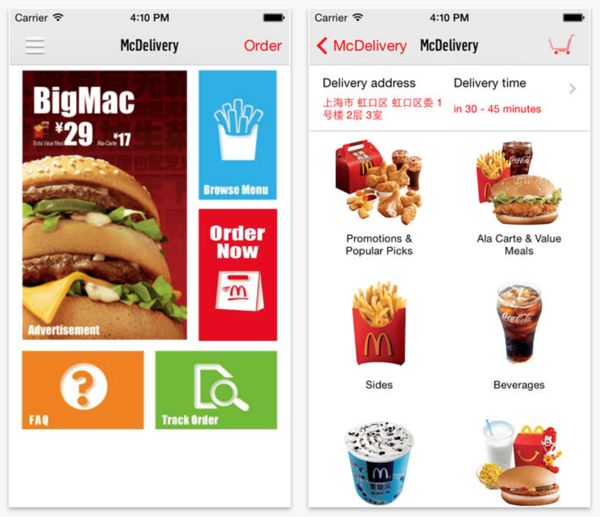 Native apps allow retailers to send push notifications, an option not possible via a web app. This is an important consideration when it comes to marketing campaigns. Fashion retailer Milanoo makes full use of this in its app.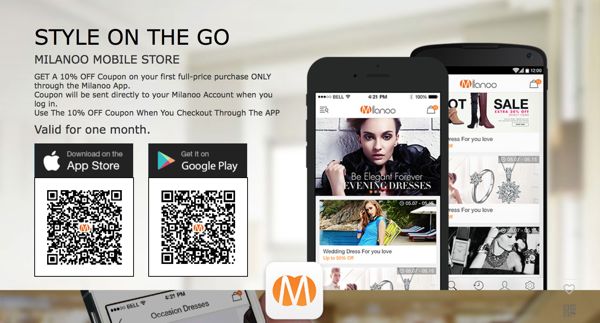 Well-made native apps get additional promotion through platform app stores; they may even be featured in top 10 charts and editor picks. This adds to the credibility and popularity of both the app and the retailer.
Web apps are a viable, speedy way to get content onto users' mobiles. But they're not primarily designed for smartphones and while it is essential to make web content available in a mobile-friendly way, smartphone users expect a specific experience.
Retailers can reap the benefits from this enthusiasm by developing apps for consumers using their phone capabilities to the full.
The key to success in the world's biggest mobile market is to have a well-rounded mobile strategy encompassing all trading platforms – and that includes native apps.
This article is also on ClickZ Asia.