China: Five fashion and beauty e-commerce platforms
September 7, 2020
Making sense of the huge number of e-commerce platforms in China is no easy task.
However, thanks to forward-thinking strategies and a willingness to be creative in their approach, the fashion and beauty industry has been able to stay ahead of the game, think outside the box and choose the right cross-border platforms with the right features – decisions that can make or break a brand looking to do business in China.
Here are the five specialist e-commerce platforms for fashion and beauty brands to be aware of in 2018 that offer a more customised and direct experience: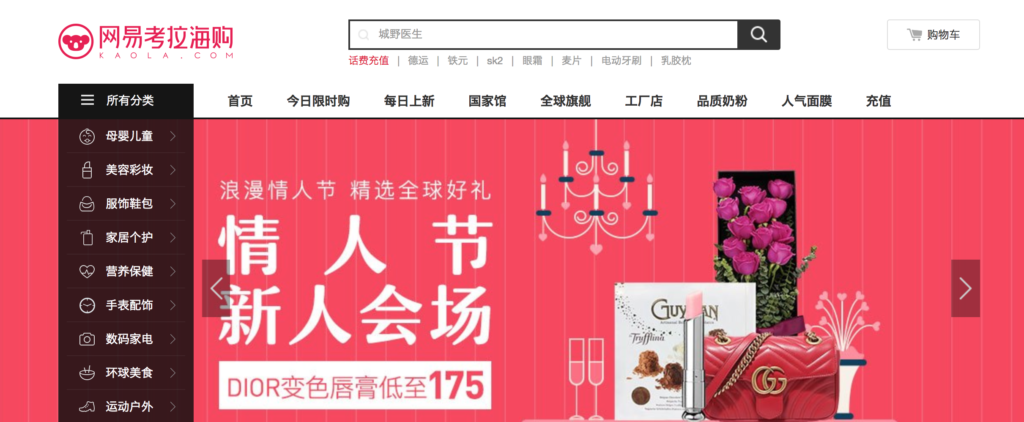 One of China's leading cross-border platforms, Kaola is popular with white-collar citizens aged 20-40.
It allows brands to showcase their products across a number of online forums, portals and marketing channels. Sourcing co-operation is key for this platform – Kaola.com owns the largest bonded warehouse areas in China, which allows the platform to offer large-scale direct purchasing at reduced prices, though brands are free to use third party operation teams, warehousing and logistics.
French children's fashion brand Kidiliz signed up with Kaoloa to introduce its operations into China and is accelerating its expansion as a result. John Masters Organics, the natural body care brand from America, is also sold on this platform through sourcing cooperation, which is regarded as one of the most efficient ways for niche foreign brands to enter the market.
The Little Red Book (Xiaohongshu)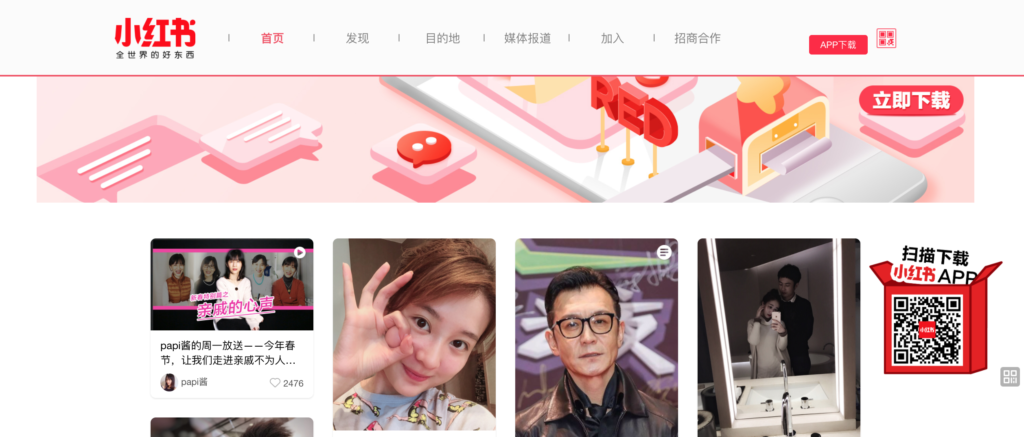 Developed from a social media platform, the Little Red Book targets younger consumers and focuses on topics such as fashion, travel, lifestyle, design, city guides and sports.
It operates as a combination of Instagram, Weibo and Dianping, allowing users to share and talk about their experiences as well as make purchases. Following the same sourcing model as Kaola, it is a channel for community marketing as well as distribution.
Niche brands such as Monica Vinader and LUSH have used the platform to gain exposure and make sales, and a number of luxury brands have started to develop strategies. Vivienne Westwood has built a strategic partnership with the Little Red Book, enabling her to launch across Asia.
Self-styled 'online-offline lifestyle retail concept dedicated to upper and middle class Chinese consumers', the BEAST offers self-designed boutique products to a relatively niche audience that values creativity. Known for its celebrity connections, co-branded collections are the preferred collaboration method on this platform.
Footwear brand New Balance worked with them to launch three new designs of its 520 sneaker as part of the New Balance X THE BEAST campaign.
Integrating content with e-commerce, LOOK has connected 200+ fashion brands and global e-commerce platforms to create a place where Chinese consumers can easily buy fashion items from leading names.
LOOKSTORE, its key feature, allows fashion bloggers to post content and build their own online store to offer a true 'look now, buy now' experience.
One of China's top fashion influencers, Gogoboi, uses the platform to sell products to his huge army of fans. Brands such as Stockholm watch designers Triwa have also established exclusive pages on LOOK.
Originally one of the most popular lifestyle video channels in China, Yitiao has ventured into e-commerce to bring selected products to its audience of mature consumers via direct sales and distribution run by the brands themselves.
While its focus is quality rather than big-name popularity, based on its demographic data and the audience's willingness to spend more on quality items, beauty brand Olay opted for the platform to promote and sell its gift packages using carefully-produced video content. This resulted in the sale of more than 45,000 gift packages, worth more than RMB 17 million.
With social commerce at the forefront and a variety of ways to promote products in a creative way, these five platforms offer viable solutions for brands with cross-border needs who want the option to sell direct.
This article originally appeared in WGSN.