WeChat mini programs, is it time to believe the hype?
September 7, 2020
Launched in 2017, WeChat mini programs have posed a major disruption to digital marketing in China. Now that mobile users are moving away from app downloads (according to analytics platform Umeng, the majority of mobile apps launched in China struggle to retain users), they're increasingly popular with brands looking for a cost-effective way to reach customers without the potential costs and pitfalls of launching a standalone app.
But, as with any platform run by a business as huge and powerful as Tencent, there are downsides – mini programs aren't a 'one size fits all' solution.
So what are the pros and cons brands should consider before taking the mini program route?
Pros:
It's WeChat
One billion monthly users, accessing messaging, shopping, booking and any number of related services through one app – WeChat wants to be everything to everyone, and it certainly seems to be getting there. No amount of investment in developing and marketing even the most carefully-crafted standalone branded app can buy that kind of exposure – leveraging the convenience and popularity of China's most popular platform is without doubt a smart move.
It's consumer-friendly
There are no downloads, no subscriptions and all browsing and buying can be completed without ever leaving WeChat's familiar (and trusted) platform. Mini programs are easy to find through a number of channels, from branded QR codes and shared details on group chats to access through Moments, articles and menu/discovery facilities such as 'mini program nearby' – cross-app promotion is part of the package.
It's cost-effective
Development, marketing and operational factors such as payment are part of an established ecosystem:
Built-in social sharing: product pages can easily be shared with friends or via Moments, and any store page can be inserted in WeChat and KOL articles, increasing exposure.
Users can pay directly into the brand's account, using WeChat pay.
Customizable content maintains brand independence, and its structure allows for simple setup of multiple mini platforms to promote different products and campaigns.
It works
According to WeChat, 95% of eCommerce platform brands, including JD, Pinduoduo, and Mogujie, have created a mini program – testament to its value as a marketplace.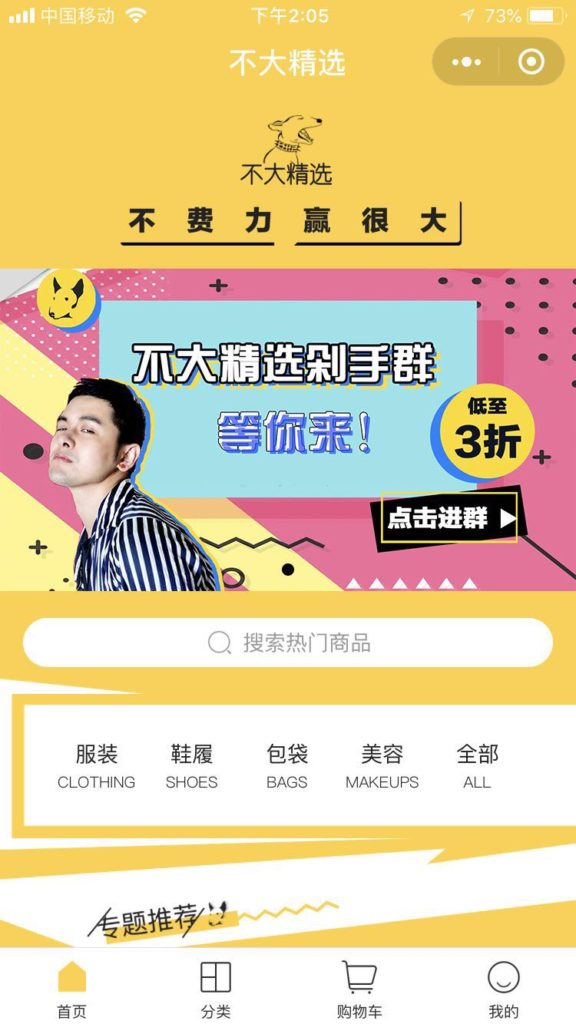 Gogoboi on mini programs
Brand success stories include:
Givenchy, who collaborated with fashion KOL GogoBoi to become the first luxury brand to launch a new product, 'Duetto', using a WeChat mini program – the collection sold out in 72 hours
Uniqlo, who developed a mini program to recruit members – 72% of visitors signed up as a result
KOLs themselves have their own mini-programs and some very successful ones are those of GogoBoi and Freshboy via the shopping app LOOK.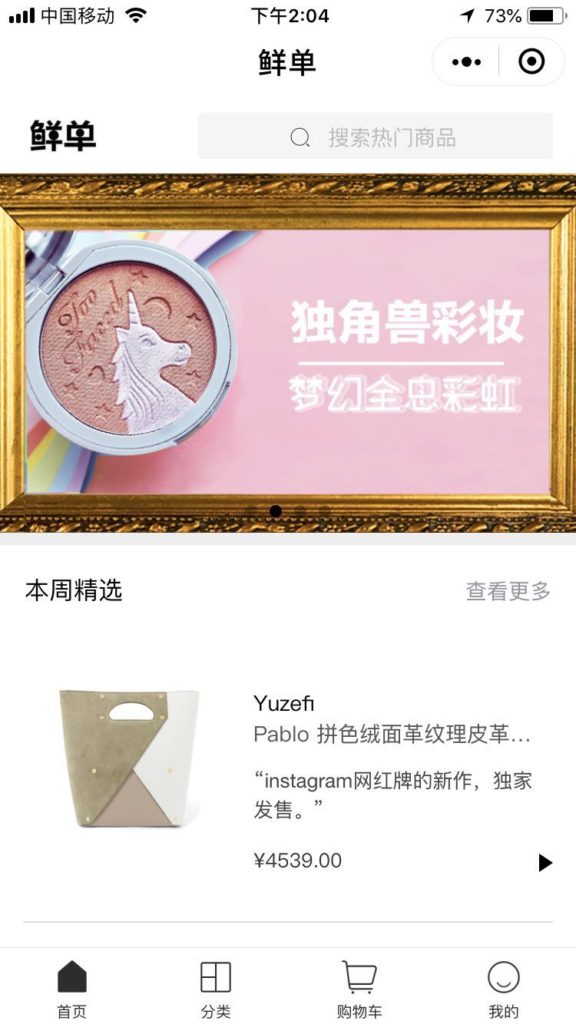 Cons:
It's WeChat
While its massive reach and readily-accessible eCommerce platform make for solid selling points, it is undeniable that a service as huge and ubiquitous as WeChat brings its own issues. Customization may be possible, but it is still subject to WeChat guidelines and policies, which may prove too restrictive to brands who want total freedom over the look and feel of their online content. And association with WeChat as a business means exposure to any ups and downs it may experience as well as any press coverage, both positive and negative.
Its ecosystem can be limiting
Access to all the benefits of a closed-loop ecosystem aside, there are aspects of mini programs that may limit brand activity. For example, payment is via WeChat pay only, and promotion is necessarily contained within WeChat channels. These factors could result in mini platforms becoming an extension of official accounts rather than 'stores' in their own right, which negates some of the positive points around fast development and cost effectiveness.
In a post-app environment, the introduction of mini programs was initially seen as a game-changing development – while they haven't yet lived up to their predicted potential, the signs are promising, even with a couple of caveats.
This article originally appeared in WGSN.