How brands use WeChat for impact and engagement
September 7, 2020
WeChat is China's most indispensable app. Here is a look at how brands from Kate Spade to Chanel are using this versatile platform to market to Chinese consumers.
When WeChat said it wanted to connect everything, it wasn't kidding – from mobile messaging to health tech to interactive toys, the company seems to have it covered. It's even ready to overtake texting as the communication method of choice – no mean feat, considering the billions of texts sent every day.
This ubiquity of access and integration into its 600 million users' everyday lives has naturally inspired brands looking to nail the three R's of social user engagement – reach, recognition and revenue – to take advantage of WeChat's commercial opportunities. Here are some of the best examples of key strategies used by brands to enhance their presence and engage their customers via WeChat:
Brand stories told through HTML5 mini sites
Setting up an HTML5 mini site specifically designed for access via WeChat through QR codes, chat, customized menus, multimedia messages, and shared messages on Moments gives brands the freedom to get creative with their content without disrupting other branded activity.
Fashion houses that are looking to enhance their profile in China, such as Moncler and Browns, have chosen this route as the swiftest, surest way to reach a new audience.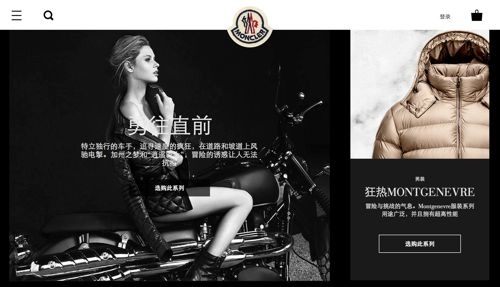 Chanel has created a fashion mini site which gives WeChat users the full Chanel experience, complete with news, videos, make up tips as well as product and promotional information. It uses the WeChat interface to its advantage, engaging users without taking them out of their familiar environment and providing them with rich, exclusive information reflecting the quality and high-end nature of the brand.
Louis Vuitton used the buzz generated from key opinion leaders (KOL) in its second series show to drive users to a WeChat mini site. It then offered them a virtual experience of the event, encouraged them to share it socially and gave them information about the new women's range.
Audience participation with games and quizzes
WeChat users are highly engaged and predisposed at getting involved in app-based activity. Millions have downloaded games such as Dash and Speed. There's clearly an appetite for interaction, and brands have been quick to exploit this. U.S. fashion company Kate Spade, for example, launched a sky lantern game where users could select a lantern color and write messages on it before releasing it to the sky. They were encouraged to invite friends to take part via QR code, and had the opportunity to win Kate Spade products by participating.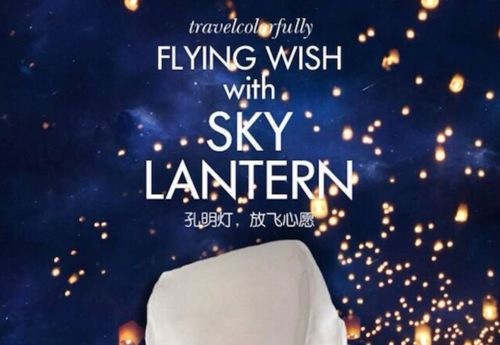 Coach has a reputation as one of the most creative luxury brands on WeChat. Its Modern New Yorker campaign asked users to send a text to the Coach WeChat account to receive nine photographic puzzle pieces of brand ambassador and superstar musician Leehom Wang, which they then had to complete for the chance to win a signed Coach poster.
Disruptive advertising: thinking outside the app
Innovative application of WeChat's functionality has led to a number of very successful campaigns, delivering measurable improvements to profits as well as popularity.
Uniqlo is an example of a brand that increased its WeChat followers from 400,000 to around one million in just six months and boosted sales by 30 percent with its Style Your Life campaign. In a project which brought together physical stores and online sharing, users were encouraged to try on outfits in-store in front of monitors – designed to give consumers access to a number of different backgrounds, including sightseeing in London and an evening in downtown Tokyo. The images were automatically uploaded to WeChat, where users could share them with their friends. Some users also uploaded selfies taken in-store.
Chinese mobile Internet company Dianping has also made creative use of WeChat's messaging services to develop an innovative campaign to promote Avengers: Age of Ultron. This was the first brand to use a fake incoming call which, when answered, appeared to result in the user's screen cracking under the signature attacks of the Avengers.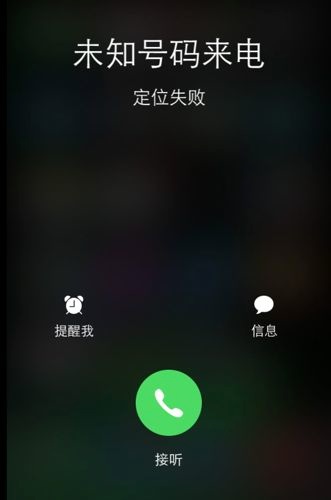 And here is a shot of the 'shattered' screen effect.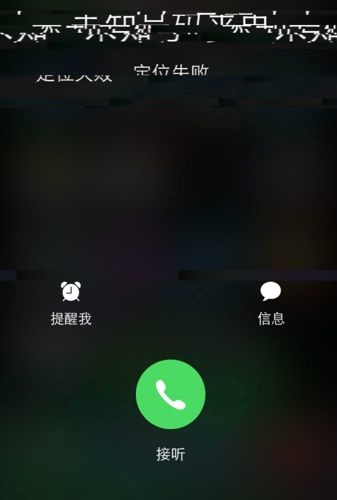 A call to action encouraged users to continue their experience in the cinema, and linked to the Dianping booking system. The campaign played to all the strengths of WeChat as well as the personalities of its users – focusing on telling a story, delivering it quickly and with impact to an audience used to short, speedy interactions and allowing them to easily act on what they'd seen without taking them out of the brand environment.
What's next?
It's clear that brands are keen to get involved in all the marketing opportunities WeChat has to offer. It's a lucrative partnership with measurable benefits for both sides.
Naturally, WeChat wants to feed this appetite. At the beginning of this year parent company Tencent tested ads within Moments, and is in the process of ramping up in-app advertising. This will no doubt encourage brands to think creatively about ads which go with the flow of app content, although they will want to be particularly careful to do this in a way that does not disrupt the user experience (UX).
The lifestyle aspect of WeChat also provides brands with increasingly innovative opportunities to connect with users and potential customers – it's now far beyond being a simple communication platform, with users booking taxis and air tickets, paying bills, making investments and much more. In its drive to connect everything, WeChat is set to become the platform of choice for both users and brands.
Written by: Elisa Harca, Regional Director Asia
This article is also on ClickZ Asia.