How four brands used O2O for better retail sales in China
September 7, 2020
Online to offline (O2O) works particularly well for brands in China, because each channel helps to push sales through the other.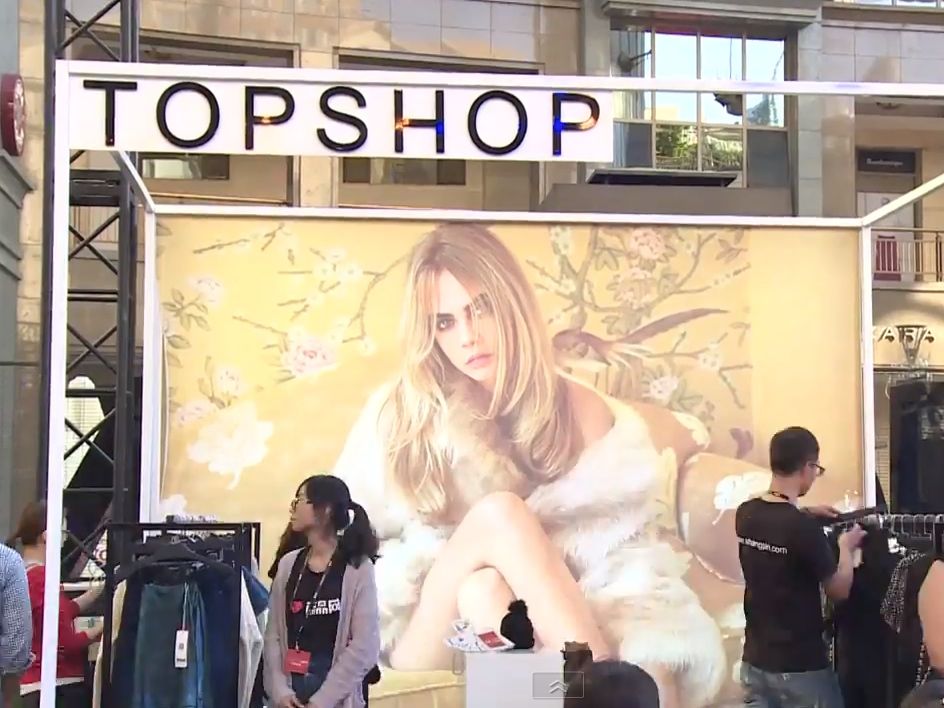 Retail brands in China are successfully blurring the line between online and offline (O2O) consumer journeys, and mobile is a major factor.
Mobile is now an integral part of shoppers lives. This is especially important for brands in the APAC region, where many consumers are coming to the Internet as mobile first and mobile only.
For a region like China, forget show rooming – any offline retail marketing strategy must now include mobile.
The concept of O2O is nothing new; marketers have been talking about this for a number of years now. At its simplest level, O2O uses online content to drive customers to physical stores. But with significant advances in technology over the past 18 months or so, it has come to represent a two way street – an experience flow between the virtual and the physical that surpasses what can be delivered on a screen or by a sales assistant alone.
One of the earliest and most prevalent examples of this is the QR code, which is booming in Asia. In China, this has been largely as a result of the success of mobile social messaging platform WeChat. It integrates a QR reader as part of the app.
A June 2015 PwC report found 23 percent of Chinese shoppers had scanned a QR code, compared with just 13 percent in the rest of the world.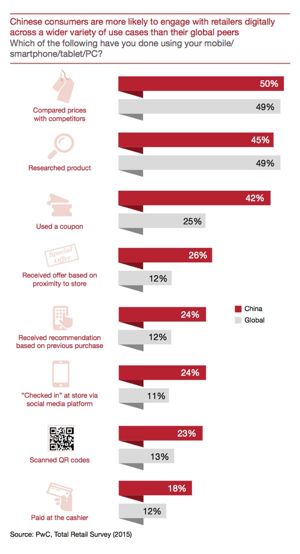 1. Topshop
Partnering with luxury e-commerce site, ShangPin, Topshop used a pop-up store in Beijing's down town retail hub, The Place, when it launched the brand in China in September 2014.
The campaign was a clever move. Rather than opening a flagship brick-and-mortar store, the leading U.K. high street fashion brand teamed up with ShangPin for a mobile-first – and industry-first – launch. Pop-up stations around the mall were equipped with giant iPhones loaded with Topshop fashion looks styled by ShangPin. Visitors could access a mobile adventure by scanning QR codes, allowing them to share looks on social media and order items for delivery.
2. Taobao's Furniture Mall
In 2011, Alibaba's Taobao opened a furniture mall in Beijing to allow customers to test and touch sofas and beds in real life before committing to buying them online.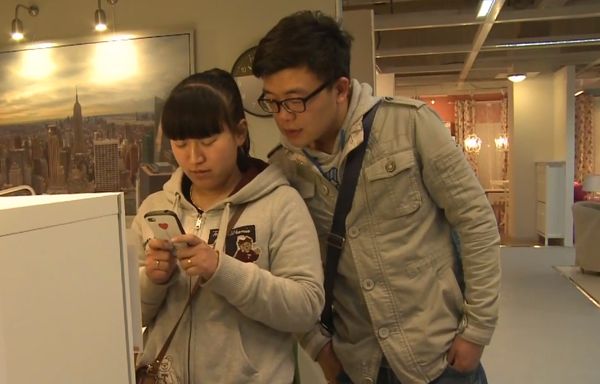 Research from PwC's Delivering on O2O report found that 60 percent of Chinese consumers shop in-store because it allows them to touch, feel, and try the merchandise.
It's clear that the physical experience of shopping for household goods and the impact of real world visual merchandising should not be underestimated – a purely online environment simply can't compete.
3. Lane Crawford
Luxury retailer Lane Crawford celebrated its first year of trading in Shanghai by turning its retail space into a digitally enabled arcade. Named Future:Play, the campaign offered shoppers immersive digital experiences and mobile interaction coupled with real-time personalization, with specific content delivered to their phones via the WeChat account.
4. 99 Ranch Market and WeChat's Shake – Nearby feature
WeChat has recognized the strategic importance of O2O activity, launching its beacon technology-based feature "Shake – Nearby" to brands last year. The technology allows mobile users to connect with offline retailers nearby by shaking their phones. Information, marketing material, surveys, and offers then all become available, encouraging them to get involved in a physical shopping experience.
Chinese-American supermarket chain 99 Ranch Market has put the platform to work in the U.S. by taking advantage of both O2O and WeChat's popularity among its Chinese customers. It developed a beacon-based shake game activated by in-store beacons, which allows shoppers to win a range of prizes and discount coupons.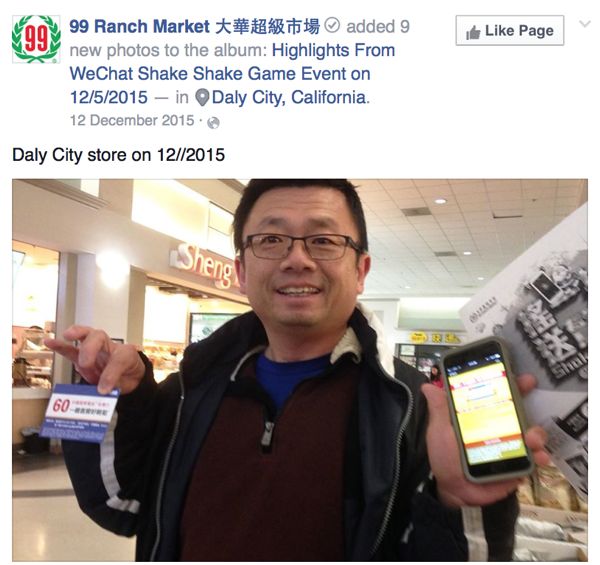 In conclusion
O2O is clearly embedded as a significant channel for retailers in China. Alibaba has been the leader in this area, but last year's joint venture announcement between real estate company Evergrande and Chinese technology giant Tencent, owner of WeChat, will see the O2O playing field in China becoming even bigger.
This deal crosses Tencent's mobile Internet, cloud computing, and big data capabilities with Evergrande's expertise in traditional industries and property developments, which include movie theaters and a football club.
Blurring the lines between the physical and virtual worlds is a big incentive when it comes to winning over consumers in China. Using mobile needs to be a significant part of that strategy.
This article is also on ClickZ Asia.