How to make the Chinese consumer feel like a VIP customer
September 7, 2020
There's no downturn in site on the ecommerce front as Chinese consumers continue to spend big on luxury goods.
Despite China's recent economic slowdown, consumer appetite for luxury goods shows no sign of abating. In fact, according to luxury product consulting firm Fortune Character, Chinese consumers bought almost half of the world's luxury goods in 2015, spending a massive $116.8 billion.
The figures speak for themselves – the fashion and luxury markets clearly offer a lot of opportunities to the right kind of retailer. But high-end products need a high-end approach when it comes to breaking into the market – one which reflects the demands of a sophisticated and discerning audience which is used to receiving gold-standard service.
Given the multichannel, multi-device world retailers now operate in, there's only one way to achieve consistently high levels of service across all areas of the business. That is to take advantage of advances in technology and offer a retail experience that has the ability to make each customer feel like a VIP.
Hitting the right target
Key to making an impact in the luxury market is the ability to finely target your approach. Important focus areas should be:
Women
According to Tencent, around 20% of its top 23 app titles were aimed at women, as were the top trending social and shopping apps.
Among these is Red, or Xiaohongshu, an ecommerce blogging site, specifically designed for women who want to purchase labelled goods from overseas. It has enjoyed 2,000% growth since it was launch two years ago.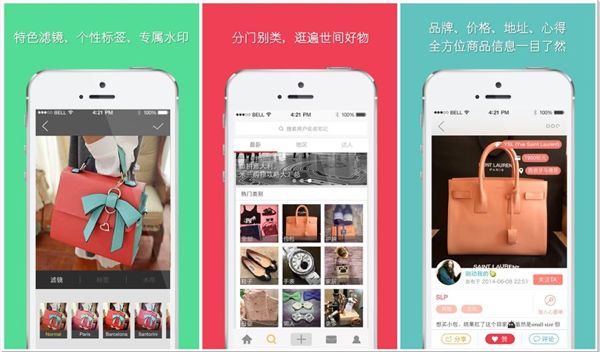 Recognition of territory-based traditions
Work with Chinese events rather than trying to use western festivals to fit a non-western markets.
For example, develop campaigns around Chinese New Year and China's Valentine's Day equivalent, Qixi.
The aspirational nature of the luxury market
According to PwC's Outlook for the retail and consumer products sector in Asia, young people with improving incomes and a desire to 'stay chic' may begin buying from fast fashion brands such as Uniqlo and H&M, but they soon move on to Hermes and Louis Vuitton when they have the money.
Capturing their aspirations early on allows for targeted marketing aimed at helping them to achieve their dreams.
How luxury brands use digital technology to engage and delight customers
Mulberry
Mulberry is a prime example of a brand that has hit these sweet spots through a carefully planned, tech-enabled strategy. During Qixi, Mulberry ran a 'Mulberry love letters' campaign encouraging people to send messages to their loved ones via WeChat.
These were then turned into a custom image for each recipient. A select few could take these images into participating stores and have them made into a customized leather bracelet.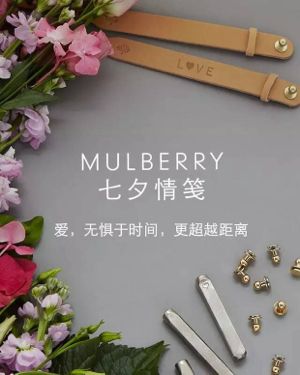 Why it worked
Rather than imposing western Valentine's Day traditions onto its Chinese consumers, the campaign focused on the myths behind China's own lovers' day, Qixi.
The legend goes that when two star-crossed lovers could only meet one day each year, it was facilitated by a flock of magpies forming a bridge across the stars. In the campaign, WeChat played the 'magpie' role, connecting loved ones across the world.
The campaign invited a limited number of people in-store to receive a personalised bracelet. This not only encouraged those with Mulberry aspirations but a high street budget to realise at least a small part of their dream. It also connected mobile-enabled social engagement with in-store activity.
Finely crafted mobile content, personalization, social engagement and physical realization of online activity all came together to deliver an experience that felt like a seamless VIP event.
Burberry
British brand Burberry also used WeChat for its Year of the Monkey campaign in February. By tapping, swiping and shaking using the native features of the app, Burberry followers could unwrap virtual gifts of iconic Burberry products, then create, personalize and send digital New Year envelopes to family and friends.
They could also win limited edition physical Burberry envelopes.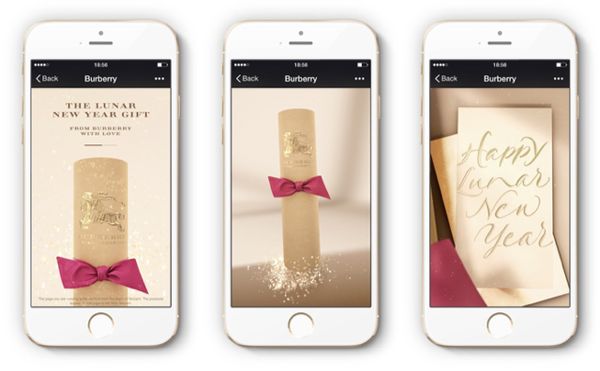 Why it worked
Burberry took the idea of celebrating the New Year with a gift and created a virtual gift giving campaign around it. It did this by exploiting the most popular WeChat features.
Encouraging users to send personalized envelopes to friends and family was an efficient way to spread the word about the campaign and ensure Burberry was front of mind for luxury gifting, reinforced by the ability to win 'real life' envelopes.
For users, the campaign meant that Burberry was associated with gift-giving, sharing, personalized digital experiences and the potential to win something exclusive of value, all enabled by mobile communication and backed by in-store crossover.
Lancôme
Global beauty brand Lancôme has fully engaged with the female market by launching its own forum, Rose Beauty – the first of its kind in China.
It maintains interest and encourages conversation by using professional makeup artists, KOLs and industry experts to share beauty tips and answer questions.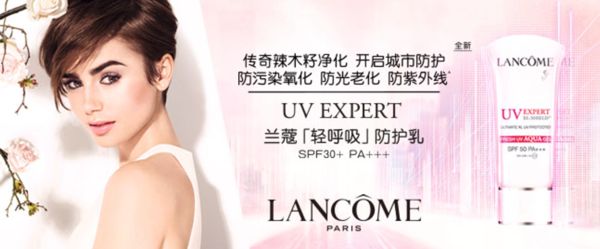 Why it worked
The forum directly appeals to Lancôme's female target audience. With more than four million users, it's a straightforward conduit to the people who use the products. It also offers an invaluable way to gather information, assess popularity and develop campaigns based on real-time opinions.
It's an 'owned' platform where the brand can experiment with innovative launches and promotions – animations, custom-built user avatars, precision-targeted campaigns and more.
It's a bold move. Luxury cosmetic brands in China generally don't develop communities and links with their customers. This means Lancôme stands out in a crowded, ever-expanding market.
Takeaways
Each of these approaches has one vital thing in common – recognition of the fact that luxury customers want to feel special. Personalization, a keen knowledge of the territory and a commitment to cross-channel delivery all work together to engender a VIP atmosphere, facilitated by the customers' preferred channels of communication.
This article is also on ClickZ Asia.